food warmer / COOK n CHILL / floor model - 5 shelf - Thermodyne / 700-DP - 1 glass front doors / solid back - casters - 1ph/208/26a/5438w - N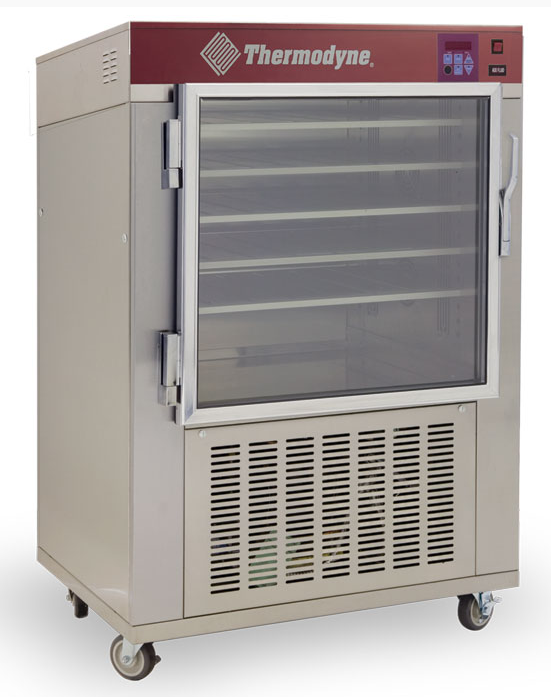 food warmer / COOK n CHILL / floor model - 5 shelf - Thermodyne / 700-DP - 1 glass front doors / solid back - casters - 1ph/208/26a/5438w - N
Warranty / 1 tear / Parts & Labour
s/n-
432 lbs - W 35" / D 30" / H 51"
NEMA 14-30P
The high performance 700DP cook-chill creates a revolutionary concept in automated foodservice equipment. With Thermodyne's 700DP, it is now possible to refrigerate, automatically reheat and hold prepared foods, with no food service attendant required. The 700DP can be custom programmed for different meal times for every day of the week.
---
Internal Reference: 750031-N